What do I need to know about the tour?
Yes – bookings are required! To ensure we are compliant with the New Zealand government's COVID-19 alert system, you can only attend a walk if you have booked first. Book now if you want to secure a spot on our walk.
Comfortable shoes, a bottle of water (there'll be opportunities to fill up on the way), and sunscreen.
In New Zealand we don't have much of a tipping culture what we have instead is a concept called Koha, which is much like a gift in response. Our guides work very hard on their tours and for a large part of the year there are few tourists. Tours of the same type in the The US UK or Europe ask for $15- $25USD  £20 and €20 respectively if you thought the tour was just good. If you don't think much of the tour or the guide $5NZD is a nice offer saying you think they could improve. 
What should I do if I hate the tour?
Walk away! If you are not enjoying the tour walk away, it is free! 
Useful Things To Know About Auckland
Where should I eat in Auckland, and will there be food available on the tour?
There are a heap of places to eat in Auckland, it is a city where if you are motivated to explore it will reward you. Eat before the tour then you will be ready when we arrive and start. If you would like recommendations on where to eat ask your guide, that are local and very knowledgeable.   
What should I do in Auckland at night and when and where does the tour finish?
The tour finishes at around 10 pm in midtown, the guide will recommend bars and things to do in the city if you are asking like many people do: What should I do in Auckland? The bars on the tour are specifically chosen to be different form one another so that there is something for everyone. Pub in Auckland? We got it. Up market bar in Auckland? We got it. Hidden bar in Auckland? We got it. Microbrewery in Auckland? We got it. Cozy bar in Auckland? We got it. If there is something we don't have on the tour, ask our guide. That's what they are there for.
What kind of clothes should I wear to go out in Auckland?
Be comfortable. New Zealanders dress more casually than most so a pair of jeans and a shirt with a collar is fine, most people can get away with a t-shirt if it has the right style, but no Jandles /flip flops/ thongs or gumboots / wellington boots / waders / rubber boots. 
More Information About The Tour
What would I learn on a New Zealand history tour?
If you are interested in New Zealand History tours check out Auckland Historic Bar Tour they are one of the top rated tours in Auckland City! 
Where do we go on the tour?
We walk around downtown and Midtown Auckland city visiting parks, statues, walking past art galleries', museums, university's, street art, and places we love just to mention a few things! 
How Much Things In Auckland Cost
How much do drinks in bars in Auckland cost?
Drinks in Auckland range in price, but an average drink in a bar will cost you about $12 depending on where you go. There are bars that are cheaper and some that are more expensive often you will pay more at a bar with a view or that is nicer. 
What if I can't do the Auckland tour on Saturday?
If you can't make it along to the tour on a Saturday tour get in contact with us and we will do our best to give you some options about other days you could potentially do the tour privately.
How do I do a private Auckland tour?
If you are a group of people and you would like to do a private Auckland tour we can organise that for you we can even be flexible about the time of day depending on what you are looking for and if there is a special occasion with enough warning we can even work on different content and stories for the tour. Just send a message and inquire and we can go from there.
Making Friends While Traveling In New Zealand
How many people come on the tours?
Tours range in size. We are a small business and things week to week are never the same So booking is very important. Doing a tour with us means you are supporting an independent tour company, as well as independent guides. The bonus for you is that his is an authentic tour.
What to do if I'm traveling alone in New Zealand?
You can come along and make friends! New Zealand is an easy place to be a solo traveller as people speak English and the locals are friendly so meeting not only other travellers but also making friends with locals is easy if you are willing to say hi to people. Our tour guide is great, let us know you are a solo traveller and we will make sure you have fun and feel included.
What are some free things to do in Auckland?
Our guides are great they do amazing work, if you are a traveling on a budget in New Zealand and if you are very lucky you might catch one of them after the tour. If you are looking for cheap things to do in Auckland after the walk then ask them for recommendations, or even better you could slip then a tip or offer to buy them a drink or a coffee and sit down and talk with them for longer!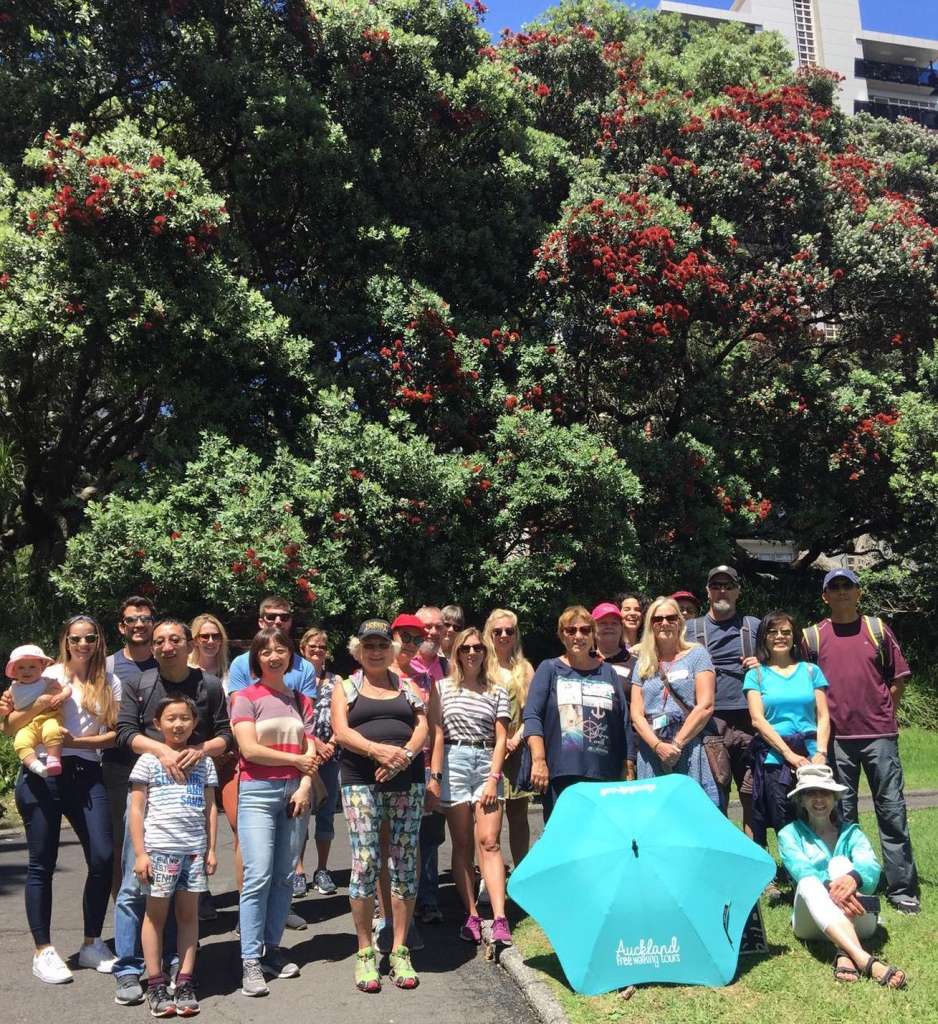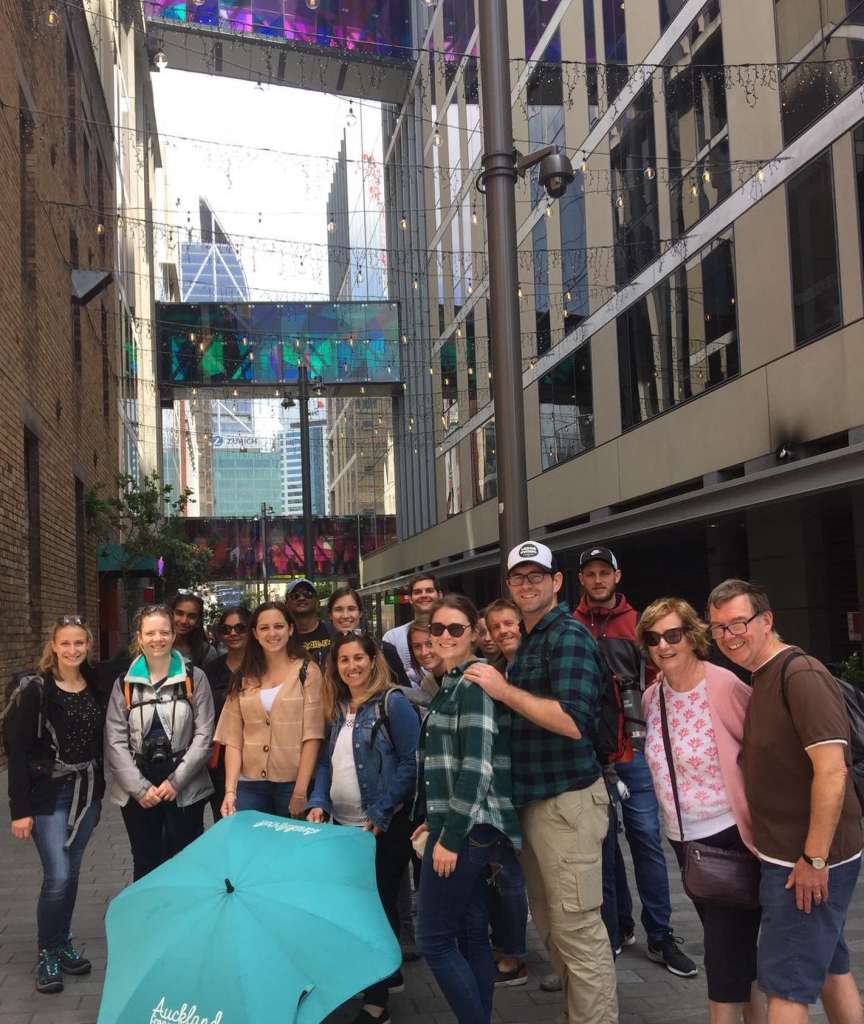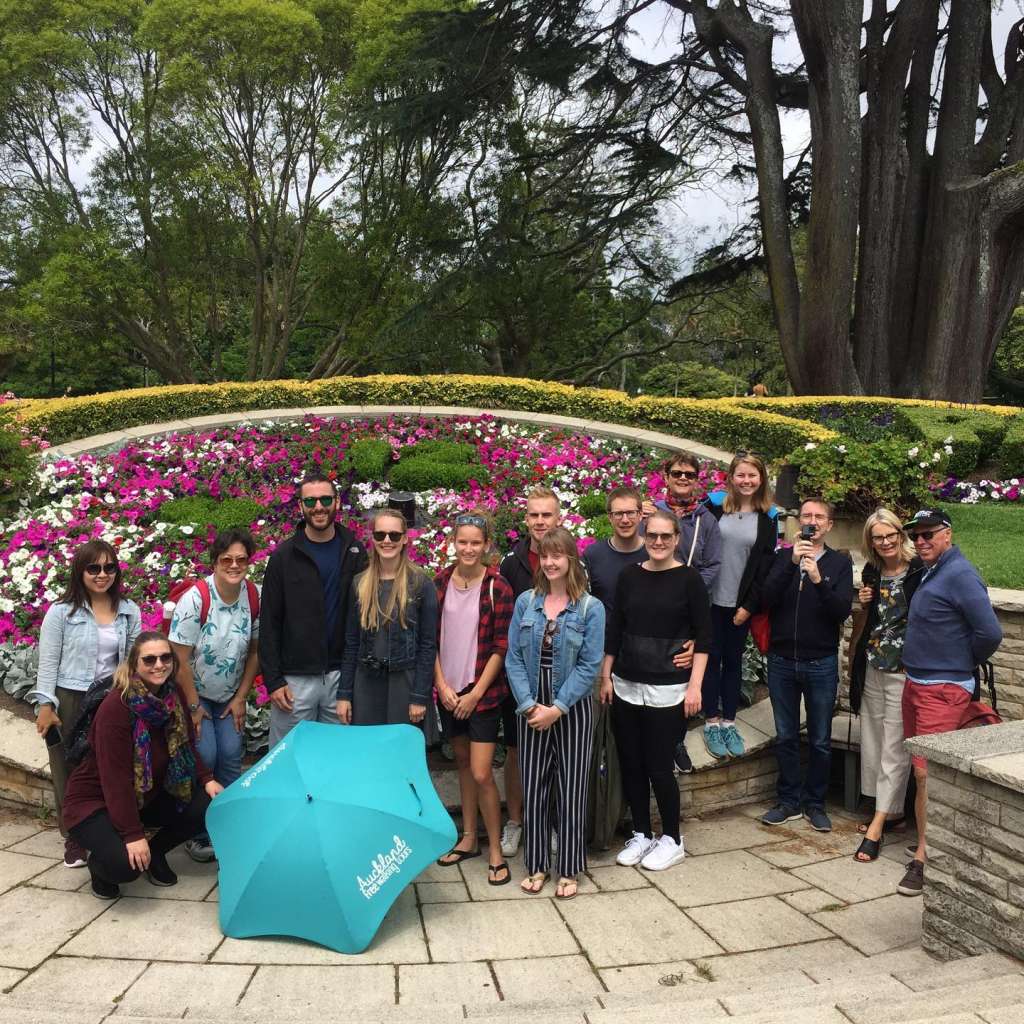 What's Included?
2 - 3 hour professionally hosted and guided tour.
Stories about Auckland
Located in the Auckland CBD
Stops and stories about New Zealand history, and culture from a local
Please bring water and comfortable foot wear 
Start Time: 10am till just after noon and 2pm till just after 4pm
All are welcome but be aware that we want you to have the best possible experience so you need to reserve your place.
Traveling between stops is on foot so being comfortable is important.
If you have already booked and need the address of where we start Meet us at the entrance to Queens Wharf and next to the Ferry building – Look out for the 'Blue Umbrella' 
Tour every Saturday but private bookings are available.
Remember that staff are paid by your donations and generosity and there are few things in Auckland you can do for less than $30